Here you can find out more about the Ministerial Team at DFID. We regularly update our site with what's going on in Parliament, head to our In Parliament page for more info!
Ministerial Team at DfID
Secretary of State for International Development - Rt Hon Penny Mordaunt MP
Penny Mordaunt was appointed Secretary of State for International Development on 9 November 2017. She previously served as the Minister of State for Disabled People, Health and Work. Prior to that she served as Minister for Armed Forces and was the first female member of parliament to hold the position. Penny worked as an aid worker in post-revolutionary Romania before and during university.
She was elected Conservative MP for Portsmouth North in 2010.
As Secretary of State Penny leads the DFID ministerial team, sets the overall strategy and direction of the department, and has final authority over all DFID business.
Minister of State for International Development, Harriett Baldwin MP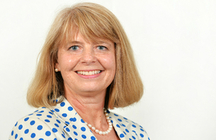 Harriett Baldwin was appointed as a joint Minister of State for the Foreign and Commonwealth Office and the Department for International Development on 9 January 2018. She was elected as the MP for West Worcestershire in May 2010, where she has lived since 2006. Her responsibilities are to be confirmed, Rory Stewart OBE MP previously covered:
Africa (covering FCO and DFID policy)
Innovation and research
Ukraine
Climate and environment
Corporate Performance Group
Minister of State for International Development (DFID) & Minister of State for the Middle East (FCO) - Rt Hon Alistair Burt MP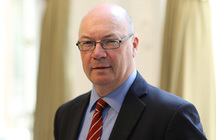 Alistair Burt was appointed Minister of State for the Department for International Development and Minister of State for the Foreign and Commonwealth office on 13 June 2017. His responsibilities include:
Middle East and North Africa (covering FCO and DFID policy)
Asia
Conflict, Humanitarian, and Security
Human Development, including Children, Education and Youth
Global Funds Department
Cross Government Funds (CSSF, Prosperity, Empowerment)
Parliamentary Under Secretary of State for International Development - The Rt Hon Lord Bates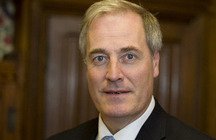 Lord Bates was appointed as a Minister of State at the Department for International Development on 14 October 2016.His responsibilities include:
Caribbean
Overseas Territories
Europe
United Nations and Commonwealth
Global Partnerships and Emerging Powers
Education and Youth
Inclusive Societies: disability; ageing; faith; LGBT; VAWG.
Supporting Secretary of State on Economic Development, International Finance Institutions, and International Trade